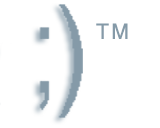 What We Do at 1stbay
Digital Marketing That Delivers
Marketing your business online has become the lifeblood of businesses: without leads your business dies. According to recent consumer surveys, 80% search online and 70% of those consumers use their smartphones or tablets.
Two-thirds of your potential customers are online searching for you right now, 1stbay is here to help you reach out to them. We craft our marketing campaigns according to your business goals and ROI objectives. With us, your dream will turn into reality. Whatever your objective: whether it's more calls, leads or more clients... a unique internet strategy built by our team will be geared towards achieving what matters most to you.
If you want more results, you need 1stbay - Turn it up!